"
Cosmos: A Spacetime Odyssey
" explored the life of Clair Patterson, a geochemist who pinpointed Earth's age for the first time and also uncovered a secret: Lead contamination is a major and potentially deadly problem. The newest episode of "Cosmos," called "The Clean Room," takes viewers on a tour of Patterson's work and the industry that fought him as he tried to learn more about lead and its harmful effects.
After much time and effort, Patterson's scientific work with lead paid off, leading to a ban on lead in products like gasoline, canned goods and paint in the United States.
Eventually, after years of research, Patterson was able to say that the Earth was born about 4.5 billion years ago.
"Cosmos: A Spacetime Odyssey" is a reboot of the astronomer
Carl Sagan
's beloved "Cosmos: A Personal Voyage."
"Cosmos: A Spacetime Odyssey" airs Sundays at 9 p.m. ET/PT on Fox. It will be rebroadcast with extra material on the National Geographic Channel on Mondays at 10 p.m. ET/PT. Check local listings. To catch up on "Cosmos," you can watch the previously aired episodes for free via
Hulu
.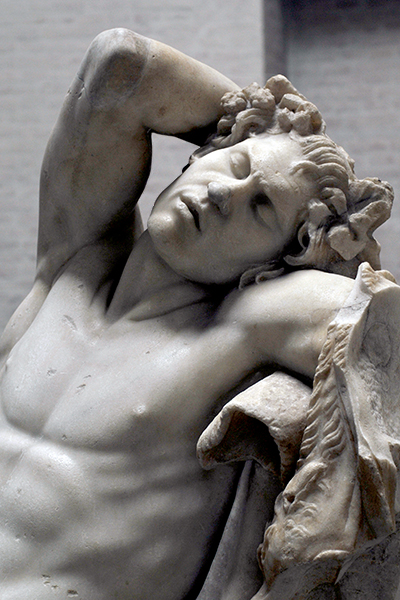 A 1983 article in the
New England Journal of Medicine
by Jerome Nriagu, a geochemist, reopened a debate that had been dormant for almost two decades. There, and in a book published later that year, he argued that "lead poisoning contributed to the decline of the Roman empire." Yet, a review by Scarborough, a pharmacist and classicist, criticized the book as being "so full of false evidence, miscitations, typographical errors, and a blatant flippancy regarding primary sources that the reader cannot trust the basic arguments." Scarborough concluded that, although ancient authorities were aware of lead poisoning, it was not endemic in the Roman empire nor caused its fall. Waldron, a specialist in both occupational medicine and archaeology, also chastised the author for not using primary sources and being uncritical of the material he did use, concluding that "The decline of the Roman Empire is a phenomenon of great complexity and it is simplistic to ascribe it to a single cause."
http://penelope.uchicago.edu/~grout/encyclopaedia_romana/wine/leadpoisoning.html