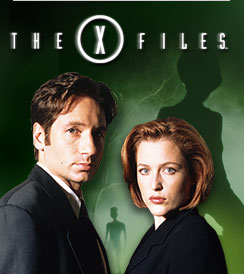 David Duchovny says he's ready to slip back into character as FBI Special Agent Fox Mulder for a reprisal of The X-Files in a limited run.
Fox officials confirmed to TV critics in California that the network wants to reboot the cult supernatural series and were in early talks with creator Chris Carter.
On Tuesday, Duchovny, 54, said, "We'll see what form, how many (episodes). Certainly I can't nor would I be interested in doing a full season . . . We're all old, we don't have the energy for a full season." Duchovny also has other obligations.
He's starring in a new NBC series, Aquarius, in which he plays a homicide detective on the trail of Charles Manson in the 1960s. USA Today